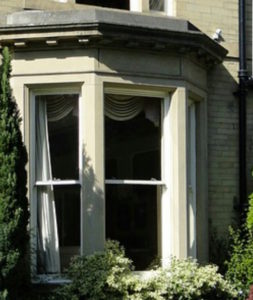 Sash windows have been around for what seems like an eternity, so what do we know about these beautiful period windows? 
Their origin is up for much debate – many believe that sash windows were invented in Holland way back in the late 17th early 18th century while others have a different theory . The word sash derives from the French word chassis (frame), and this led people to think they were in fact invented in France and found their way to England via Holland.
What is in no doubt however is that sash windows are part of our English heritage and are about as British as fish and chips or bangers and mash. 
The sash window or the hung sash as referred to by some, would generally consist of a frame with 1 or more moveable panels (sashes).They came in many variations; from the single hung sash where only the bottom sash moves and the top remains a fixed panel. Then there was the double hung sash where both panels moved and are the ones that we are more familiar with today. They even made a vertical sliding sash, these were known as the Yorkshire or Yorkshire light.
With the many types of window there were also many different mechanisms , some were spring loaded while others had a chain, but the most common way of making these windows function was with pulleys ropes and weights (counter balanced).
This said, they all basically worked in the same way, and were far superior to the older casement windows they succeeded.
Their subtle proportions, the elegance of their design, and their functionality all made a huge difference, there was no in swing or out swing making these windows very appealing, so much so that sash windows have travelled Georgian, Victorian, and Edwardian times and are still being made today. This is a great testament to how fantastic these windows are – their functionality was one of its best loved features as it allowed you to open both top and bottom sashes, people soon worked out that if they opened them in equal proportions it would promote excellent air circulation allowing warm stale air to escape through the top sash whilst pulling cool fresh air in through the bottom sash, people also loved the fact that they could be cleaned on both sides all from inside their property and without the need of a ladder 
Being of timber construction and consisting of 1 or more moveable panels these windows also came with their fair share of problems, especially when left to the the exposure of mother nature and all of her elements. 
Heat and moisture would cause a multitude of problems as timber swells and shrinks – this alone would compromise the functionality of these windows and would go on to cause other problems further down the line.
The common problems people experience with sash windows are:
Wet rot

Rotten timbers

Distortion and swelling of sashes 

Broken sash joints

Draughts and rattles

Windows painted shut

Loss of energy

Dirt and dust

Rotten sills

Incorrect balancing

These problems are very common and most people who live in Georgian, Victorian, or Edwardian houses will have experienced one or more of these problems.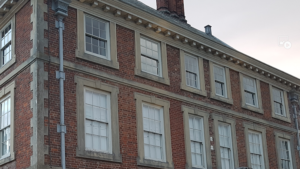 This has led to some people changing their windows to a more modern type like double glazed or UPVC. studies have shown that it can take up to 100-years to recoup the cost of double glazing through saved energy. Not everyone however has this luxury as people living in a listed buildings or conservation areas would have to seek permission from the local planning authority – although this is not always granted. You could in fact be taking value out of your property by stripping it of its period features as these kind of properties are often worth more when there original characteristics and  features remain untouched.
The simple fact is a well maintained sash window can last for decades without the need for any replacement parts as the timber of old was far superior to the wood we use today. Due to this retaining as much of your period windows is very important and here at Revive we aim to do just that, and will take great pride and pleasure in doing so.
We provide a wide range of services at very affordable prices.
This is an area that we specialise in and can find a solution to the many problems that occur with these old period windows.
We use a combination of traditional methods and modern techniques and have the experience, skills and craftsmanship to make your windows great again.
Here at Revive changing your windows is an absolute last resort.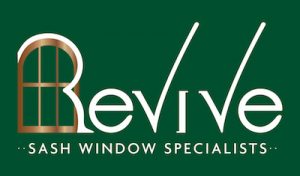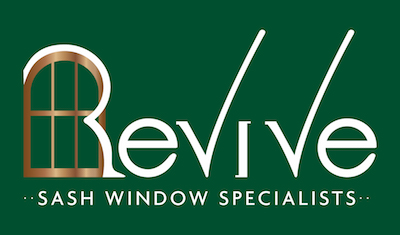 So bring your windows back to life today with Revive sash window specialists.
Please see our service page and help us to help you in retaining the history of your beautiful period property.